Marlow, Woodward & Huff, Prof. LLC is a general practice law firm that has been part of the Yankton community for over 50 years. MWH attorneys have expertise in many different practice areas. This breadth of knowledge allows MWH to provide "big firm" legal expertise while still giving each client "small firm" personalized service. MWH's commitment to client service is reflected by the fact that most of the firm's new business comes from referrals from current clients, former clients, or professional advisors.
MWH's attorneys are also committed to their community. MWH attorneys serve as directors for numerous non-profit agencies and have long-standing relationships with many Yankton non-profits including the Boys & Girls Club, Yankton Area Foundation, River City Domestic Violence Center, Yankton Area Arts, Yankton United Way, Yankton Special Olympics, Ability Building Services, and Heartland Humane Society. MWH attorneys are also active in the South Dakota State Bar Association and the South Dakota Trial Lawyers Association.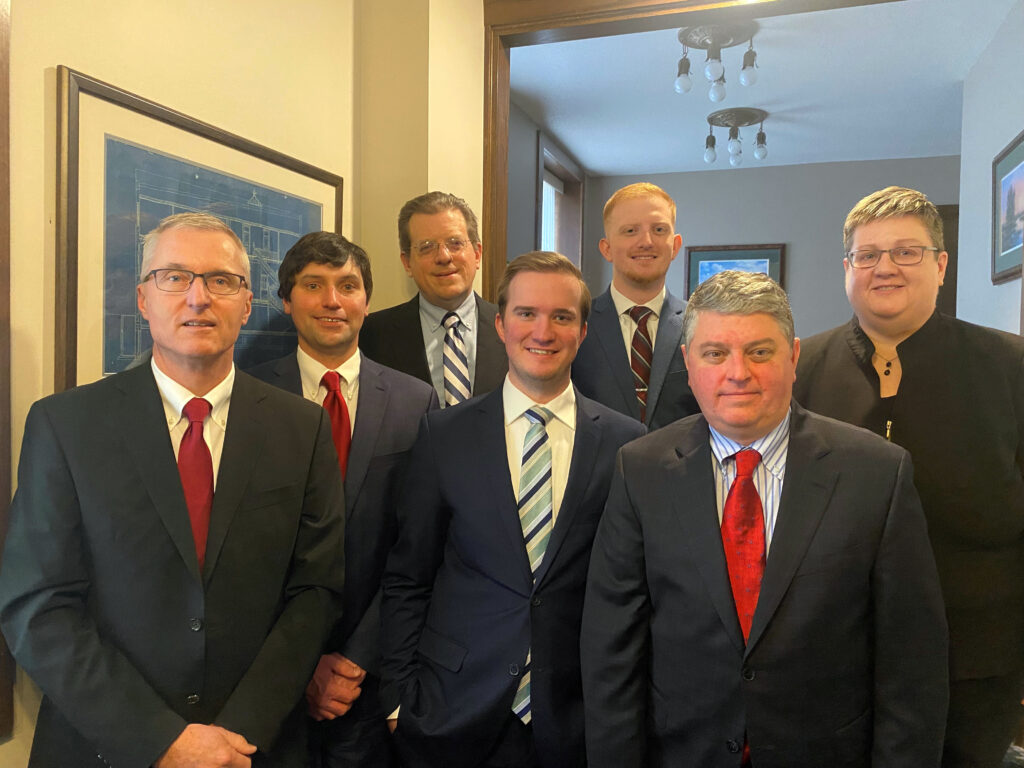 The firm's office is at 200 West Third Street in Yankton in a building known as the "Wilcox Block." Listed on the National Register of Historic Places, the Wilcox Block was designed by John Hopper Coxhead for E.P. Wilcox, Esq. in 1889. The building originally housed the corporate headquarters of Western Portland Cement Co. as well as the Dakota Territorial Bank. Dakota Territorial Bank later became First Dakota National Bank, which is still headquartered in Yankton. The original bank vaults remain in place. In 1890, Henry Robison opened a barbershop in the building. Mr. Robison's business is believed to be one of the first African-American-owned businesses in South Dakota.
John Coxhead was an architect of some renown. He started his career traveling and designing in New York City, South Dakota, and Chicago after graduating from Columbia University's new school of architecture. Mr. Coxhead then opened a practice in St. Paul, Minnesota where he designed several prominent buildings, including the D.W. Lawler House. During this time, Mr. Coxhead designed St. Paul College (Minnesota), Red River Valley University (North Dakota), and Charles City College (Iowa). While working on the Wilcox Block, Coxhead designed the Morrison Hotel in Yankton, which is also listed on the National Register of Historic Places. Coxhead moved to Buffalo, New York in 1892 and practiced as an architect there for 31 years before going to work for the federal government designing structures for the War Department. Coxhead's most famous surviving building in Buffalo is the Delaware Avenue Baptist Church, which was built in 1894.